Why We Exist
For too long, the real estate process has been intentionally convoluted, creating confusion and helplessness across the board. We're changing that—one transaction at a time.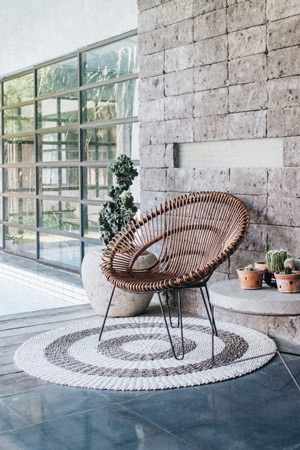 An Honest Partner
Timios is the Greek word for "honest," and that has guided everything we do since 2008. Our mission is simple: to provide an unparalleled real estate transaction experience for buyers, sellers, and professionals.
By empowering our customers through innovation, providing total transparency, and simplifying every step, we've revolutionized the process to give our customers the control they deserve. With over 380,000 transactions and $62 billion in total closings, we're proud to say this approach has made Timios one of the fastest-growing title and settlement services companies in America.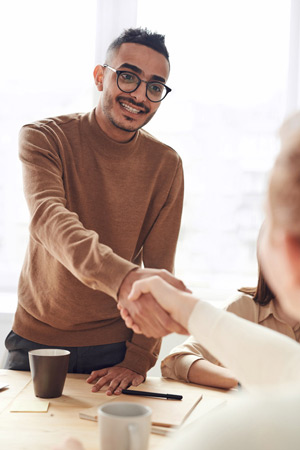 Meet Our Team
With 195 years of combined experience, our professional team is ready to serve you.
Matthew Golden
CEO
20 Years of industry experience
As CEO, Mr. Golden brings to Timios over two decades of experience in retail lending, default services, commercial lending, risk management, investment relations, and other banking & mortgage servicing roles. Prior to his role at Timios, Mr. Golden held multiple executive positions at top industry firms, including First American Title Insurance Company and ServiceLink. Mr. Golden has a proven track record of leading highly effective teams across the real estate ecosystem and growing new and existing lines of business. Mr. Golden holds a degree from Northern Illinois University.
Jim Steffen
EVP, Business Development
20 years of industry experience
Mr. Steffen brings to Timios 20 years of industry experience and extensive knowledge of distressed real estate, REO asset management, and mortgage servicing. Over the span of his career, he has directed the management and disposition of over 100,000 residential REO properties comprising gross sales in excess of $11 billion. Prior to joining Timios, Mr. Steffen founded Crestview Asset Management in 2017 after 12 years of serving as President and COO of Phoenix Asset Management. There, he directed an organization of 100+ employees managing a portfolio in excess of 10,000 REO assets with dispositions of up to 1,600 properties per month and was instrumental in developing Phoenix into one of the premier firms in the industry. Mr. Steffen holds an MBA from Westminster College in Salt Lake City, UT.
Ross English
EVP, Chief Financial Officer
19 years of industry experience
Mr. English serves as the Chief Financial Officer for Timios. Throughout his 12 years with the company, Mr. English previously led Corporate Development where he managed M&A efforts, company-wide strategic projects, compliance initiatives, and FP&A for the company, developing financial operational solutions for Timios and our clients. He brings over 19 years of experience in the title insurance and financial services industries where he has held multiple leadership roles in technology, M&A, accounting, finance, and strategy for both Fortune 100 and medium sized companies. Mr. English holds a degree from Pepperdine University
Mark Kayton
General Counsel
30+ years of industry experience
Mr. Kayton serves as Timos' General Counsel and has over 30 years of experience, primarily in the real estate settlement and default services and P&C insurance industries. Mr. Kayton has a deep business law background spanning the traditional domains of contracts, corporate governance, real property, claims/dispute resolution and M&A transactions. Mr. Kayton holds a JD from the University of Miami School of Law and is admitted to practice in California and Florida.
Martin Adiwibowo
EVP Closing Operations
18 years of industry experience
Mr. Adiwibowo serves as Executive Vice President of Closing Operations and has 18 years of industry experience in Real Estate Settlement Services. Prior to this role, he also served in various leadership roles at Timios since joining the company in 2009. He oversees all National Closing Operations company-wide as well as client relationships, ensuring the best possible closing experience to all parties involved. In his tenure, he has managed a variety of products in the company portfolio ranging from Loan Origination, Resale, Reverse Mortgage, HELOC, etc. Mr. Adiwibowo holds a degree from University of Phoenix.
Jordan Tomenga
EVP, Title Operations
19 years of industry experience
Mr. Tomenga brings two decades of industry experience and has been critical to the nationwide expansion of Timios Title and Settlement services. Under his Title Operations leadership, Timios onboarded 3 instant-title products across 4 major underwriting brands and established ongoing offshore partnerships to enable 24-hour client support. Prior responsibilities in the industry include an assortment of managing roles in Tax, Abstracting/Search, Vendor Coordination/Management departments. Mr. Tomenga is licensed as a multi-state title insurance producer and a Texas Escrow Officer.
Jerry Helmick
SVP, Appraisal Operations
30 years of industry experience
Mr. Helmick brings 30 years industry experience related to the operations and production aspect of Title and Appraisal Management Companies. Jerry has held executive roles managing the growth of companies from "mom and pop" organizations to Fortune 500 companies. As SVP of Appraisal Operations, Mr. Helmick ensures Timios consistently exceeds client expectations and meets every goal, project, and initiative within set SLAs.
Melissa Gottschalk
SVP Information Technology
20+ years of industry experience
Ms. Gottschalk brings more than 20+ years of Information Technology (IT) experience within multiple industries. She has successfully implemented many high-quality system enhancements that met and/or exceeded customer expectations using SDLC methodologies. At Timios, Ms. Gottschalk is responsible for all information technology initiatives. Ms. Gottschalk holds a B.S. in Computer Science from University of Phoenix and multiple certifications.
What Our Customers Are Saying
Very good service. The staff was friendly and fast. I would recommend anyone to Timios.

Jorge S.

Borrower
Title was challenging because of my trust, but Timios handled it with complete professionalism. Because it took extra time to fund completely, Timios refunded their fee. That is real integrity.

Sue B.

Borrower
The entire closing of our loan transaction was very smooth and easy. The documents were prepared without any errors and delivered on time. Thank you for a great experience closing our new home escrow.

Gregory W.

Buyer
I had a great experience with Timios, and the fees are lower than most I've worked with in the past! I would definitely use them again for my future real estate transactions!

Dan M.

Realtor
Timios did an amazing job. Courteous, professional, and knowledgeable. I will use them again on all future transactions and refer to everyone.

Monica R.

Borrower
The service provided by Timios beats that of high-priced escrow services. They were timely, knowledgeable, and accessible. This year, I purchased two rental properties through them and both deals closed very smoothly.

David Y.

Buyer