Why We Exist
For too long, the real estate process has been intentionally convoluted, creating confusion and helplessness across the board. We're changing that—one transaction at a time.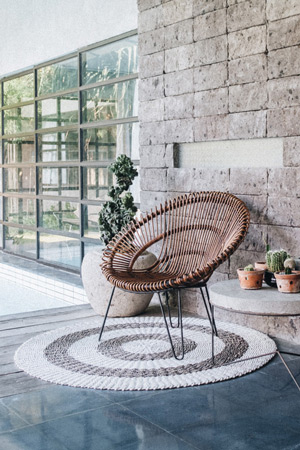 An Honest Partner
Timios is the Greek word for "honest," and that has guided everything we do since 2008. Our mission is simple: to provide an unparalleled real estate transaction experience for buyers, sellers, and professionals.
By empowering our customers through innovation, providing total transparency, and simplifying every step, we've revolutionized the process to give our customers the control they deserve. With over 380,000 transactions and $62 billion in total closings, we're proud to say this approach has made Timios one of the fastest-growing title and settlement services companies in America.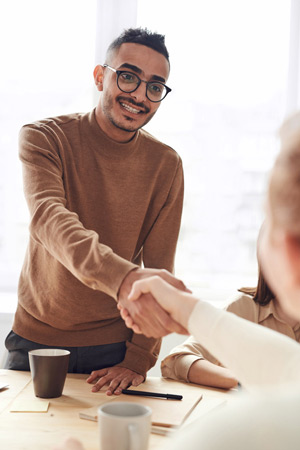 Meet Our Team
With 195 years of combined experience, our professional team is ready to serve you.
Raymond B. Davison
Chief Executive Officer
23 years of industry experience
Mr. Davison collaborates with Mr. Stoffer to develop strategic and tactical responses to the ever-changing real estate industry, creating better solutions for our customers.
Matthew Golden
President
20 Years of industry experience
Mr. Golden brings to Timios over two decades of experience in retail lending, default services, commercial lending, risk management, investment relations, and other banking & mortgage servicing roles. He oversees all aspects of sales and Underwriter relationships.
Joseph Montag
Chief Operations Officer
22 years of industry experience
Mr. Montag oversees all operations and client relationships across title and settlement services to ensure stellar service at every level.
Eileen Stastny
SVP, People
30 years of industry experience
Mrs. Stastny is responsible for leading all facets of human resources and for all people-related functions, including payroll, compensation, benefits, employee relations, employee communications, HR policy, performance management, and talent acquisition.
Jillian Presley
SVP, National Sales
20 years of industry experience
Ms. Presley develops and maintains client relationships with national lenders and facilitates the onboarding of new clients. With a closing background, Ms. Presley's expertise includes mapping out process efficiency, ultimately helping our clients operate at peak production.
Ross English
EVP, Chief Financial Officer
17 years of industry experience
Mr. English has developed financial operational solutions for both our company and clients and now oversees financial management.
Yutaka Sarumaru
EVP, Chief Technology Officer
14 years of industry experience
Mr. Sarumaru was the chief architect behind the industry's first fully RESP-compliant GFE calculator and now ensures our solutions work for our clients and our team.
Matthew Hall
EVP, Operations
15 years of industry experience
Mr. Hall oversees all operational teams within national title and settlement services for the company.
Martin Adiwibowo
Senior Vice President of Operations
18 years of industry experience
Mr. Adiwibowo oversees all national closing operations across three national branches and client relationships, while ensuring the best possible closing experience to all parties involved.
Jim Steffen
EVP, Default Services
20 years of industry experience
Mr. Steffen brings to Timios an extensive knowledge of distressed real estate, REO asset management, and mortgage servicing in his role overseeing all default services operations.
What Our Customers Are Saying
Very good service. The staff was friendly and fast. I would recommend anyone to Timios.

Jorge S.

Borrower
Title was challenging because of my trust, but Timios handled it with complete professionalism. Because it took extra time to fund completely, Timios refunded their fee. That is real integrity.

Sue B.

Borrower
The entire closing of our loan transaction was very smooth and easy. The documents were prepared without any errors and delivered on time. Thank you for a great experience closing our new home escrow.

Gregory W.

Buyer
I had a great experience with Timios, and the fees are lower than most I've worked with in the past! I would definitely use them again for my future real estate transactions!

Dan M.

Realtor
Timios did an amazing job. Courteous, professional, and knowledgeable. I will use them again on all future transactions and refer to everyone.

Monica R.

Borrower
The service provided by Timios beats that of high-priced escrow services. They were timely, knowledgeable, and accessible. This year, I purchased two rental properties through them and both deals closed very smoothly.

David Y.

Buyer